I have two new publications, two days in a row! And some wonderful news about a good friend.

The first is an article about my fantastically courageous daughter and her struggle with Tourette Syndrome. Just click on the image below to read the article at Huffington Post.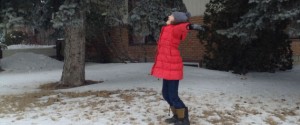 Adults and children with TS have an everyday kind of courage that is usually only found in fairy tales. For more information about Tourette Syndrome, please visit the Tourette Syndrome Foundation of Canada.

My short story "Fire and Ice" has just been released at Luna Station Quarterly. Click on the image below to read this story about an elderly woman whose accident launches her into another realm.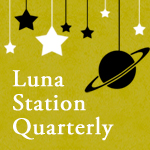 Dianne Young's wonderful picture book Dear Flyary is a whimsical window into the life of Frazzle Patzer, a being from the Glank Quadrant of Merfatil who speaks English sprinkled with a patois of made-up words direct from the author's quirky imagination. It is the most fun reading aloud you will ever have. Dear Flyary has been nominated for a Saskatchewan Book Award. Congratulations, Dianne!